Hello, bookworms! Can you believe that we are already halfway (more than halfway) to 2021? Also, Harry Potter's birthday!
Anyway, for 2021, I only managed to read 23 books so far. I am taking it nice and slow. I don't want to put too much pressure on myself this year, so that's that.
I would cut my intro short since there are a lot of questions for this tag. Let's just get into it!
1. Best book you've read so far this year.
STRANGE THE DREAMER BY LAINI TAYLOR
Laini Taylor is my favorite author of all time. After reading Daughter of Smoke and Bone, I'm craving for another story from her. I knew I'm gonna love it the moment it was released, but I kept putting it off. And now, I finally read it! It's no surprise that it is the best book I've read so far this year.
2. Best sequel you've read so far this year.
THE BALLAD OF SONGBIRDS AND SNAKES BY SUZANNE COLLINS
I have not read many sequels this year. Well, I have not read many books this year. However, even if I have read many books this year, I think this would still be a strong contender. My only issue about this is I want it to be a bit darker, and I want to see Snow's ascent to power. But other than that, it was a good sequel. It added another layer to the story of the Hunger Games. I enjoyed seeing how it all started and how it came to be.
3. New release you haven't read yet, but want to.
ARSEINC AND ADOBO BY MIA P. MANANSALA
This book is a cozy mystery story written by a Filipino author! That alone gets me excited. The title also mentioned Adobo, which is a famous dish in the Philippines. So I am excited to get to it! Hopefully, I could read it soon.
4. Most anticipated release for the second half of the year.
THE CHOSEN AND THE BEAUTIFUL BY NGHI VO
I'm kinda cheating here since this has already been released last month. But I don't have any other anticipated release for the year, so I am choosing this book instead.
If you didn't know, one of my favorite classics is The Great Gatsby. And after hearing about this sapphic retelling following Jordan Baker, Daisy's friend, who is an adopted Asian in the Jazz Age in this story, I am already sold. However, I haven't read it yet since I want to reread and annotate The Great Gatsby. Hopefully, I will read this by the end of the year!
5. Biggest disappointment.
WHERE DREAMS DESCEND BY JANELLA ANGELES
This book was pitched as The Phantom of the Opera meets The Night Circus. I am not a fan of The Night Circus, but I like the magical atmosphere of the story. The Phantom of the Opera, however, is another one of my favorite classics. Add both of those elements together, plus the fact that it is written by a Filipino author makes it a perfect book for me. Sadly, it's not.
For one, the main character is annoying, arrogant, and intolerable. The story drags sooooooo much that I already lost interest after 40%. The plot is promising, but it lacks execution. Also, I have lots of issues when it comes to the author's execution of the power play and breaking the sexism stereotype in this story. I just feel like it was not handled well.
6. Biggest surprise.
LITTLE SECRETS BY JENNIFER HILLIER
I saw this book on available audiobooks that I can listen to. Knowing only that it is a suspense/mystery novel, I listen to it expecting nothing. It was confusing if you have no idea what the plot is. But once you have an idea what the story is about, you are in for a ride. It felt refreshing compared to other suspense/mystery thriller novels that I have read. You are too caught up with the drama and everything that is going on that you somehow overlook things. It took me a while to think if I like the book or not. But the more I think about the story, the more that I like it. It was weird and different, but it was refreshing.
7. Favorite new author. (Debut or new to you)
ASHLEY POSTON
My reading year is not doing great when it comes to reading new authors, trying new genres, and reaching out of my comfort zone. My main goal for the year is to read most of my physical TBR which consists of old ya story backlogs.
So I have not read many new authors lately. Moreover, I am not a fan of YA romance or contemporary. But after reading this book, I feel like I would like to try more of Ashley Poston's story.
8. Newest fictional crush.
DORIAN FROM THE STARLESS SEA
It's been a while since I have a fictional crush, but Dorian makes the cut this year. I wouldn't tell you why I like him, but you have to read this book. I swear I imagined him doing to me what he is doing to Zachary. We all need a guy like Dorian.
9. Newest favorite character.
THE DARKLING FROM SHADOW AND BONE
Before I even read this book, I already knew about Alina and the Darkling getting ship together. However, I am not a Darlina fan or a Malina fan. I kinda wish Alina choose no one. But I really like the Darkling and his overall character. He reminds me of the good old male characters in YA fantasy novels. The Darkling has the same quality as Noah Shaw, Aaron Warner, and the one he is most similar to, Maven Calore.
When I first read Noah's, Aaron's, and Maven's story I am not that aware of their problematic characters. But at my age now, I can see how they are not really that swoon-worthy. However, aren't they fun to read paired with a girl that is not like other girls?🤣
10. Book that made you cry.
THE LAST EVER AFTER BY SOMAN CHAINANI
I recently finished this book, and it made me tear up. There is a family scene (quite a lot, to be honest) that truly touched my heart. I never expected to cry with this book since it is a middle-grade fantasy, but I spoke too soon.
If you guys are looking for a guilty pleasure light read, middle-grade book, give the series a chance. It is not perfect, but it was enjoyable.
11. Book that made you happy.
GEEKERELLA BY ASHLEY POSTON
Geekerella had served everything that I am looking for at the time when I picked the book up. I enjoyed the exchange of messages from the main characters and the fandom culture. The overall feels of this book would surely put a smile on your face, especially during the comic con part!
12. Most beautiful book you've bought so far this year (or received)
SHADOW AND BONE TRILOGY BY LEIGH BARDUGO
I am too lazy to take a photo of the most beautiful books that I have bought this year, so let me just put this photo from Google as a reference. I bought the hardcovers of this edition of the Shadow and Bone trilogy since I like the colors and the covers.
13. What books do you need to read by the end of the year?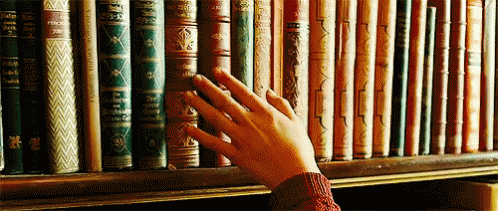 Basically every book on my TBR.😅
That's all for my mid year book freak out tag. I know this was very late. But better late than never, right?
Until next time!