After years of blogging, I finally managed to figure out a good way to not get behind on my wrap-up. So here I am on the first of the month to wrap things up.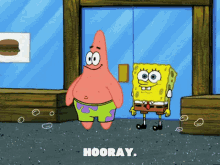 I can say that I have a good reading month in February, but I did not read as much as I hoped. I tried to have a schedule, but I am failing badly at following it.
For February, I managed to finished 5 books. All of which I have not written a review yet. But that is a story for another blog.
So without further ado, let's get into my wrap-up & a small book haul.
Rating: 🌕🌕🌕🌕🌑
Thoughts: I have a complicated relationship with poetry. But after reading Pablo Neruda's work I realized that I prefer the old-fashion type of poetry unlike the popular poetry books nowadays. I truly enjoyed this book. It felt refreshing, and it reminds me of college days when my literature professor asked us to interpret verses.
Rating: 🌕🌕🌑🌑🌑
Thoughts: I have a high expectation for this book since it was hyped when it first came out. But I am very disappointed. My biggest issue is the book is almost 400 pages long, and yet, nothing happens. It was enjoyable and quite funny. But the story drags so much.
Rating: 🌕🌕🌕🌕🌕
Thoughts: It's been 5 years since I first read this book, and it is my first time rereading it. To be honest, I thought the book will not stand the test of time as my taste changes, but I am wrong. It is so much better than I remember. The romance, the world-building, the angst, and the characters. I love them all. I am excited to reread the next book.
Rating: 🌕🌕🌕🌗🌑
Thoughts: After reading 6 books from this series, I am still not sure if I like it or not. The story is whimsical and a fast read. However, the ending is quite underwhelming after all the build-up. But I like the plot and the relationship of the characters. I am still undecided if I would continue on with the next book.
Rating: 🌕🌕🌕🌖🌑
Thoughts: A fun fangirl story. To be honest, it took me a while to get into the book. But the moment I get into it, I managed to finish it in less than 24 hours. The only downside is the plot is quite predictable, Cinderella-predictable. Also, the parental figures in the story are downright annoying. But if you want a fast read story with fangirl stuff and online-lovers trope, this one is for you!
---
Now, on to my mini book haul. For this month, I only bought 1 book. That is this gorgeous edition of The Phantom of the Opera.
I loved this book so much. I listened to it on audiobook while I read it on my Kindle. But I know I have to own a copy. Funnily enough, I am having a hard time finding a not-so-expensive hardcover copy of the book. So when I saw this edition that was published for its 75th anniversary, I immediately bought it.
I also received another book. Now, this one I did not buy, but I asked my aunt to buy it for me. I wanted to binge-read the whole series, so I have been waiting for it for quite some time. It takes a while before it arrives in my country, but at least it is here now.
So that is all for my February Wrap-up and Book haul. Stay healthy, and I hope you have a good reading month!
Until next time.
Maria❤