Happy October 1st! Can you believe that September is already over? If August slipped away, I don't even know what happened with this month. But it's time to wake up everyone who tweeted or post to wake them up when September ends.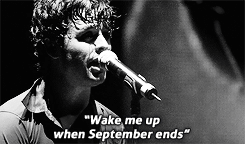 On the other hand, it's time for the wrap-up! It will be a very different one this month because I will also talk about the book that I am currently reading, to make this post more worthwhile.
For this month, I only managed to read two books. Two. And one of these two is just a reread, how fun, right? So without further ado, let's get into it!
---
Patron Saints of Nothing
Rating: 🌕🌕🌕🌕🌑
↠ Following a Filipino-American teenager, Randy Ribay writes a story about the drug war in the Philippines, and the search for the truth of the death of the main character's cousin. It was a very heavy but educational read. I highly recommend this book.
Harry Potter & the Philosopher's Stone
↠ I reread this book because I am feeling a slump coming, and lo and behold, I ended up with it anyway.😭 But I read this quite fast. I even think that the slump is already gone but… nope.
---
So that is all that I read for this month.😅 Now, I'll also talk about the books that I am currently reading. I was hoping to finish it before September ends, but it did not happen. I am basically calling myself out to finish this for October.
These, my friends, are the two books responsible for my reading slump. I started reading this in the last tome topple readathon, which is a fail for me, last August. For Death Note, I love the two-third of the book, but the last third felt dragging for me. Light seems out of character, and I don't like the new antagonist. As for Warbreaker, I really enjoyed it. However, when I put it down, I am dreading to pick up and read it again. Hopefully, I can finish it for October. *fingers-crossed*
As for Battle Royale, I pick it up because I thought my slump was cured already. I was halfway through Chamber of Secrets when I pick it up, and I absolutely love it. And I still do. But then I decided to do a general cleaning in the house before putting up some Halloween & Christmas decorations, and I am so tired after each day. I would surely finish this in October, hopefully.😅
---
So, that is all for this wrap-up and current reads. I did not haul any book for this month, so yey for self-control. But that is all for this post. I feel like this is a very messy post, but oh well.🤣
Until next time!
Maria❤