Happy Saturday morning! (At least in my time zone that is.) Hi! It's been a while. Lately, I have been all over the place and I can't manage my time well. A lot of things are going on and I just wanted to write about what is happening in my life right now. I want to look back in my blog and not only see my growth in reading but also my mind space at that time.
So here I am now with my life update and my blog vision. I have a lot of ideas that I wanted to post but I have yet to sit down and really put my mind into it.
So grab your morning coffee, tea, or any drinks you like, and let's have a chat.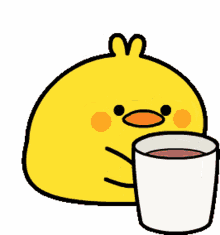 The month of August is very stressful for me. It is the aftermath of what was going on in my workplace. I am working in one of the biggest broadcasting networks in our country. And a month ago, a decision has been made by our government that they will no longer renew our franchise. With that being said, the company undergoes a retrenchment after a week of the said rejection for the franchise renewal. Sadly, I am one of the affected employees that will be fired by the company. All of this is not a confidential matter as the proceeding of the franchise renewal decision was televised, even the hearing was available via live stream.
So August is a month of documentation, reports, and clearing up unfinished businesses to our clients and suppliers. Working in Finance and Accounting department was quite stressful during this time as suppliers follow up their payments and a lot of money matters that need to be settled before we turn over our workload to the few employees that will be retained.
Before, I could squeeze in a lot of blogging and reading during the work hours as the workload is not that heavy. But now, time passed by quickly and it's already the end of my shift. To be honest, I like working with tons of workloads. However, this is different. I felt drained and exhausted at the end of my shift that I would just lie down and sleep instead of reading or blogging. And that's why I rarely post during this month.
I have a lot of blog ideas that I've been planning for quite some time now. But my lack of time management has put it off for a while. However, the month of September would surely be a month of reading and blogging as I will be jobless during that time. So, yey me.
I wanted my post to not only be about book reviews but also book recommendations, some chit-chatty things, discussion posts, etc. I also have a book tag that I meant to post and I am excited to see you guys do it too.
But for now, my blogging will be minimal until this month ends as I have a lot of things to do in the office and the pandemic is not helping at all. Moreover, I have yet to look for a new job.😅 Hopefully, I will get my groove on reading, blogging, and also writing the story that's been bugging me for quite some time now.
That is all for my quick life update and blog vision. Here's to hoping for a much better reading and blogging month.
Until next time!
Maria❤
P.S. I am seriously confused with the new WordPress editor. It took me a long time to figure it out.😂